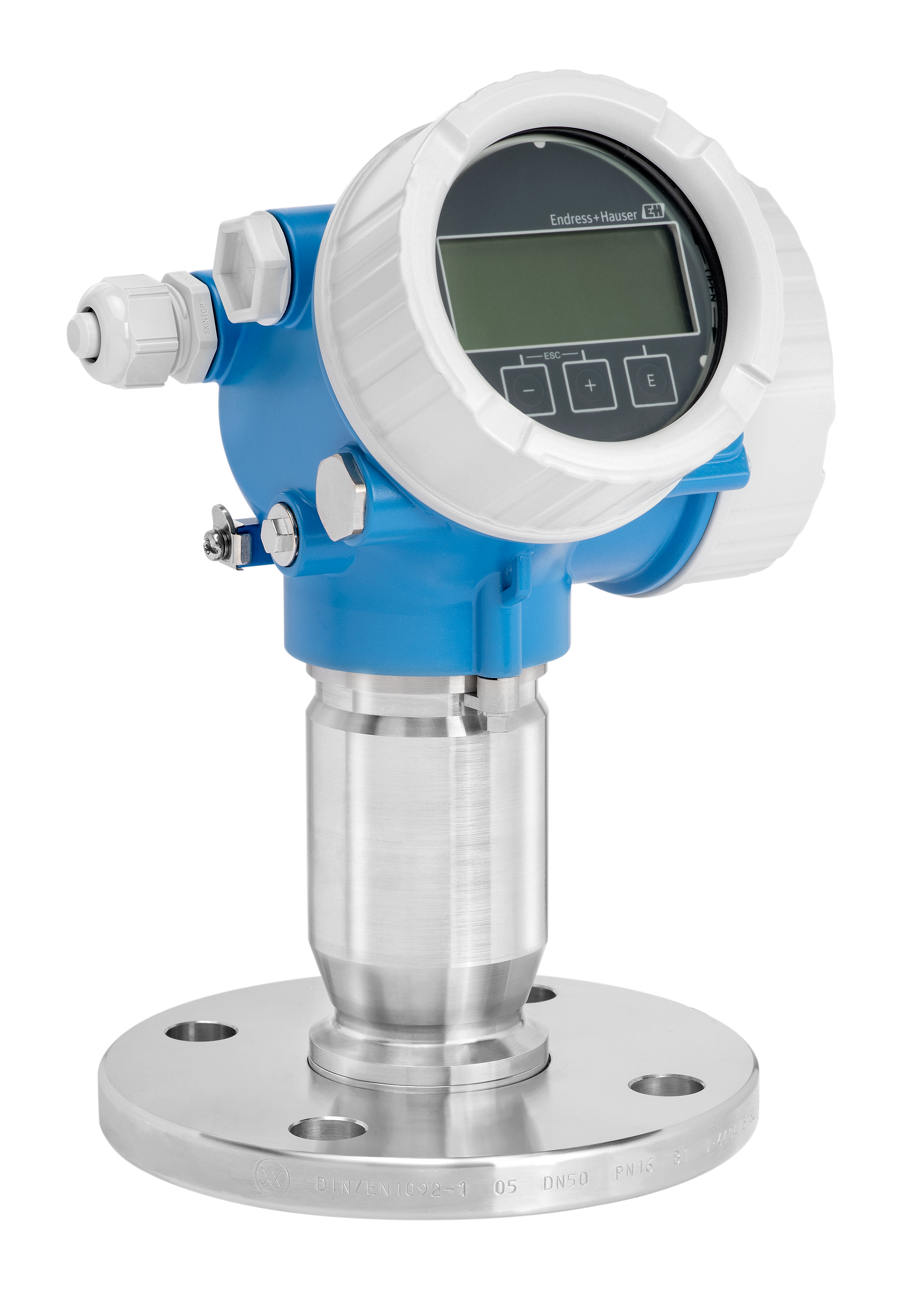 FMR62 Radar Tank Gauge
The FMR62 Radar Tank Gauge (RTG) is designed for 80GHz level measurement in aggressive liquids or applications with hygiene requirements.
Overview
Specifications
Options
Resources
Related Products
Accurately Measure Your Inventory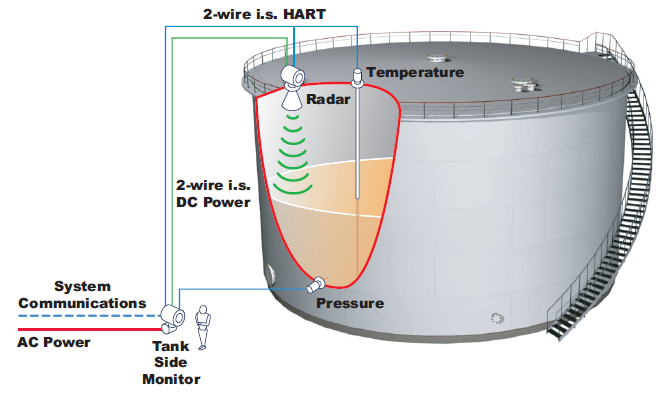 FMR62 RTG, with an accuracy level of ±1mm (0.04″), is a 2-wire technology that reduces tank wiring costs and allows easy implementation into existing systems. With its non-contact measurement, the tank's top is almost independent from product properties.
Touch Screen Operations
Easy onsite operation using built-in touch control display without having to open the enclosure. It also has a user friendly operating menu.
Bluetooth® Enabled
The FMR62 has Bluetooth® wireless technology for for commissioning, operation, and maintenance via free iOS/Android app SmartBlue, with optional BT10 Bluetooth module.
Worldwide Approvals
Each radar gauge is approved for use in explosion hazardous areas to ATEX, FM, CSA, TIIS, NEPSi, INMETRO, JPN and IECEx standards. They are also SIL 2 and SIL 3 rated for overfill prevention.
Key Features
2-wire technology: Reduces on tank wiring costs and allows easy implementation into existing systems
Non-contact measurement: Tank top is almost independent from product properties.
Integrated PEEK antenna or PTFE-plated, flush-mounted antenna
Standard range to 262 ft (80 m)
Access historic data from device integrated memory (HistoROM) and transfer configuration setting from device to device.
Easy commissioning and diagnostics using Windows® based software
HART protocol.
High temperatures: Suitable for process temperatures from -40°C (-40°F), up to 200°C (392°F)
Pressure: -1 to +25 bar (-14.5 to +362.6 psi)
Approved for use in explosive hazardous locations
Optional remote display (FHX50)
Accuracy
Measuring distance up to 0.8 m (2.62 ft): max. ±4 mm (±0.16 in) – digital, ±0.03% analog
Measuring distance > 0.8 m (2.62 ft): ±1 mm (±0.04 in), digital, ±0.02% analog
Non-repeatability – ≤ 1 mm (0.04 in)
Power Consumption
2-wire; 4-20mA HART: < 0.9 W
2-wire; 4-20mA HART, switch output:< 0.9 W
2-wire; 4-20mA HART, 4-20mA: < 2 x 0.7 W
Current Consumption
HART:
Nominal current: 3.6 to 22mA. The start-up current for multidrop mode can be parametrized
(is set to 3.6mA on delivery)
Breakdown signal (NAMUR NE43): adjustable: 3.59 to 22.5mA
Temperature
+24 °C (+75 °F) ±5° F (±9° C)
Pressure
960 mbar abs. (14 psia) ±100 mbar (±1.45 psi)
Weight
2.7 – 7.4 kg (5.95 – 16.31 lb) plus flange weight
Enclosure
Degree of protection:
With closed housing tested according to:

 IP68, NEMA6P (24 h at 1.83 m under water surface)
For plastic housing with transparent cover (display module): IP68 (24h at 1.00 m under
water surface)
IP66, NEMA4X

With open housing: IP20, NEMA1
Display module: IP22, NEMA2
Housing GT18: 316L, corrosion resistant
Housing GT19: plastic
Housing GT20: aluminium, seawater repellent, powder coated
Ambient Temperature
Unit: -40 °F and +176 °F (-40 °C and +80 °C)
Display: -4 °F and +158 °F (-20 °C and +70 °C)
Operating Frequency
Approx. 80 GHz, up to 8 devices can be installed in the same tank
Approvals
FM, ATEX, IEC Ex, or NEPSI
Approvals and Certifications
FM, CSA, ATEX, IECEx, NEPSi, KC, INMETRO, JPN, and TIIS
Antenna
FKM Viton GLT, –40 to 200 °C (–40 to 392 °F) (with or without gas-tight feed through)
FFKM Kalrez, –20 to 200 °C (–4 to 392 °F) (with or without gastight feed through)
PTFE cladded, –40 to 200 °C (–40 to 392 °F) (with or without gastight feed through)
Seal
Integrated, PEEK, 3/4″
Integrated, PEEK, 1-1/2″
PTFE cladded flush mount DN50/2″
PTFE cladded flush mount DN80/3″
Process Connections
Thread: ISO228 G3/4, ISO228 G1-1/2, ANSI MNPT3/4, ANSI MNPT1-1/2: 316L
Tri-Clamp ISO2852 DN40-51 (2″), ISO2852 DN70-76.1 (3″), ISO2852 DN101.6 (4″)
NPS Cl.150, PTFE > 316/316L; 2″, 3″, 4″, 6″
NPS 4″ Cl.300, PTFE > 316/316L
PN10/16, PTFE > 316L; DN50, DN80, DN100, SN150
10K, PTFE > 316L; 50A, 80A, 100A, 150A
DIN11851 PN25 slotted nut, PTFE > 316L; DN50, DN80
DN, & RF