Leading Innovation Since 1928
BULK LIQUID MANAGEMENT SOLUTIONS
Complete Solutions. Powerful Automation.
DEFENSE
Integrated solutions for air, ground and marine logistics enable you to easily measure, control and automate fuels management to gain global visibility into local and remote inventories.

YEARS
OF SERVICE

GALLONS FUEL
TRACKED ANNUALLY

GAUGES
SOLD

AIRFIELDS
WITH FUELSMANAGER
AVIATION
For over twenty years, airports worldwide have leveraged our products and services to help improve logistics and operational efficiencies across many areas, including tank farm automation, into-plane fuels automation, fuel inventory accounting, GSE data capture, and enterprise systems.
SCADA
Reduce the complexity of your operations, simplify IT support requirements and improve productivity by combining automation features with inventory management functionality in the same system.
VAREC: 90 YEARS OF INNOVATION
Leading Provider of Automated Solutions for Reliable and Accurate Bulk Liquid Management Reaches Milestone Anniversary...
Read More
Deploying Automation Logic to Fuel Management Systems
Technical Feature, Tank Storage Magazine – April/May 2018: Automation of tank terminal processes at Chicago...
Read More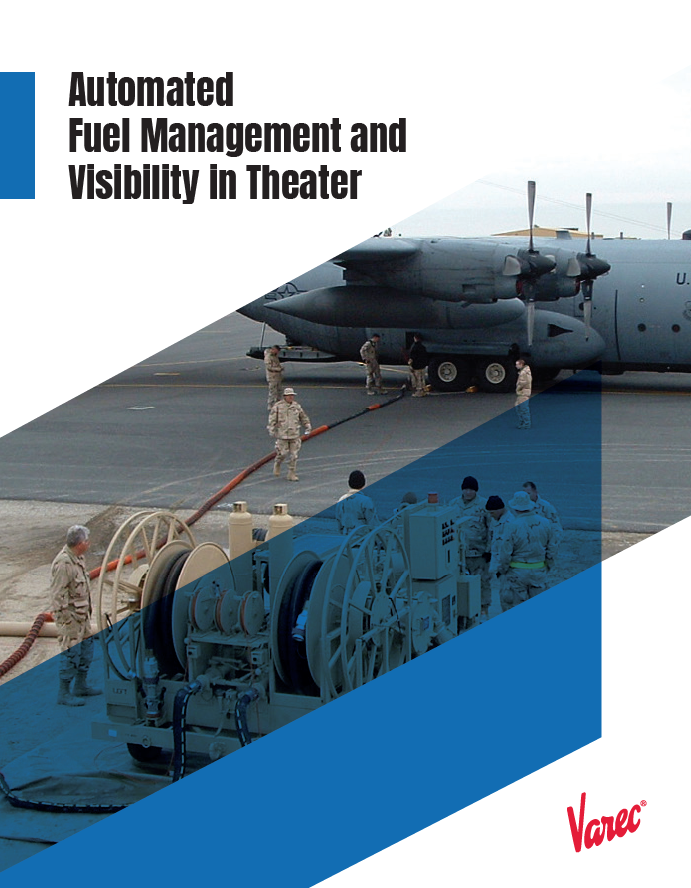 Automated Fuel Management and Visibility in Theater
The supply of bulk petroleum to forces engaged in combat is one of the most...
Read More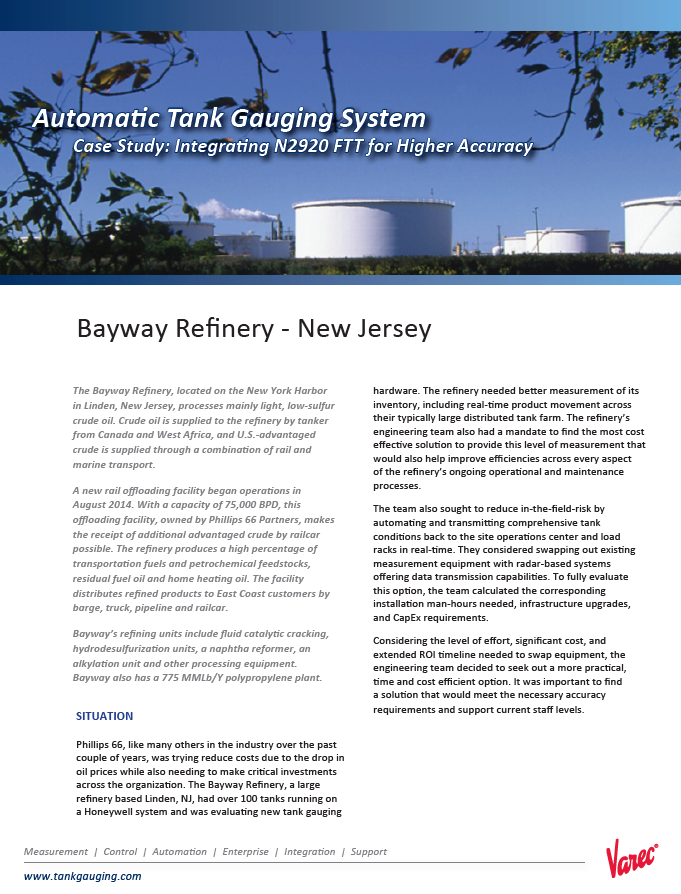 Integrating N2920 Float and Tape Transmitter for Higher Accuracy
The engineering team at the Bayway Refinery had to solve several problems. They needed a...
Read More
2018 International Operating Conference & Trade Show
June 11
George R. Brown Convention Center
Houston, Texas
https://www.ilta.org/AOCTS/