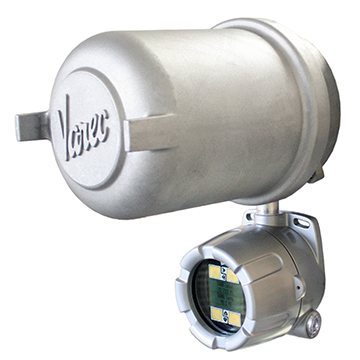 2920 Float & Tape Transmitter
The 2920 Float & Tape Transmitter (FTT) provides data from the tank side to the control room for use in inventory management applications. It accurately converts mechanical level measurement from the connected tank gauge, integrates temperature and HART devices, and provides digital inputs and digital outputs for the indication of alarms or drive relays.
Overview
Specifications
Options
Resources
Related Products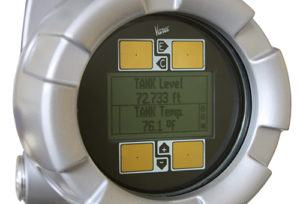 Touch Control
A digital display with capacitive touch control interface provides inventory information at the tank side and configuration of the transmitter for all connected devices. Each parameter, such as communications, baud rate, unit address, etc., is easily configured using the touch screen display.

Absolute Accuracy and Reliability
The 2920 FTT utilizes an absolute capacitance encoder and precision direct-drive gearing to accurately convert the mechanical level measurement from the connected tank gauge – the most accurate encoder technology on the market today. Furthermore, the encoder requires no service, no battery back-up and contains no parts that can wear out over time.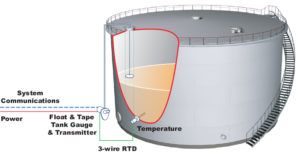 On Your Tank
The 2920 FTT is easy to install. It mounts directly to most mechanical tank gauges, (Varec, GSI, L&J, Sakura) and integrates into existing tank gauging communication loops (MODBUS®, Biphase Mark, Mark/ Space and Tankway).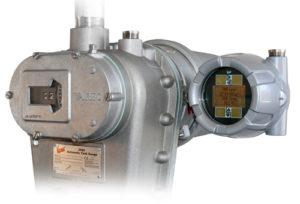 Complete Tank Gauging System
The 2920 FTT integrates ancillary equipment, and sensors, and provides the first steps to automation and control. It supports up to 4 HART devices and provides an on‐board 3‐wire RTD temperature input. It can activate alarms or relays using analog and digital inputs/outputs, SPDT cam-operated outputs and software-driven contact outputs.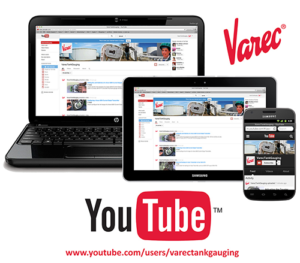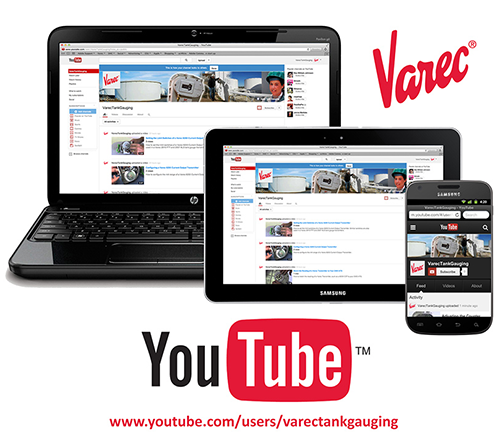 Training and Support
The 2920 FTT is available to ship today. Every transmitter is supplied with detailed user instructions, but sometimes you need to see how it's done. That's why we also have a YouTube channel with basic how-to-videos. If you need direct support, we offer standard training and service programs that we tailor to your staff, and your facility.
Range
0 to 120 ft; Meters: 0 to 36 m
Limit switch range is 100 ft (30 M) maximum
Communications
Mark/Space
EIA‐485/GSI Type MODBUS®
Biphase Mark
L&J Tankway
Power
Standard: 20 to 65 VDC 0.05A
Optional: 40 to 65 / 110 / 220 – 240 VAC
750 mW nominal, 50/60 Hz
Built-in galvanic isolation for both AC and DC models
Temperature Input
High‐accuracy 20‐bit analog‐to‐digital converter. 3‐wire RTD Copper (CU90, CU100) or Platinum (PT100).
Discrete Inputs
Enables connection to ancillary devices, such as switches, pumps or valves
Standard: (DC Unit) Option: Two (2) discrete inputs.
Optional: (AC Unit): 4 discrete inputs
Host signal: Open/Closed
Contact Outputs
Triggers temperature or level alarm lights, horns, etc.
Optional (AC Unit): Four (4) software‐driven contact outputs
Host signal: Open/Closed
Ratings:
0.6 A @ 125 Vac
1 A @ 30 Vdc
0.6 A @ 110 Vdc
I/O
Analog Input (x1) 4 to 20 mA
Analog Output (x2) 3.5 to 22 mA
HART
HART master for ancillary devices
Typically 4 max, depending on current consumption
Limit Switches
11 amp ‐ 125, 250, 277 VAC
4 amp ‐ 125 VAC Tungsten filament Lamp
Load: 1/3 HP ‐ 125 VAC, 250 VDC
Load: 1/2 amp ‐ 125 VDC, 1/4 amp ‐ 250 VDC
Approvals
cFMus (USA & Canada) ‐ Explosion proof: Class I, Division 1, Groups C&D T5 ‐25 °C ≤ Ta ≤ +85 °C
Flameproof, Class I, Zone 1, AEx/Ex d IIB T5 ‐20 °C ≤ Ta ≤ +85 °C
ATEX/IECEx (International) – Flameproof, Class I, Zone 1, Ex II 2G, Ex d IIB T5 Gb ‐20 °C ≤ Ta ≤ +85 °C
For complete technical specifications, download the technical document or product manual.
03 Communications
EIA-485 MODBUS/GSI Type MODBUS®
Biphase Mark
Mark/Space
Tankway (L&J)
04 Limit Switches
None
Two (2) SPDT Limit Switches (180° adjustable dwell, positive activation)
Four (4) SPDT Limit Switches (180° adjustable dwell, positive activation)
05 Limit Switch Range
Not Applicable
0-25 ft
0-50 ft
0-100 ft
0-7.5 m
0-15 m
0-30 m
06 Digital I/O
None
2 Digital Inputs
4 Digital Inputs + 4 Dry Contact Outputs
07 Analog I/O
None
Analog Input (4-20 mA)
Analog Output (4-20 mA)
Analog Input & Outputs (4-20mA)
09 Display Orientation
Forward Facing
Backward Facing
Side Facing