Varec leads the innovation in level measurement and inventory management of bulk liquids in collapsible storage tanks.
We have gauges, communication interfaces and mobile devices specifically designed for use in the most extreme or remote environments, as well as the expertise required to support these operations anywhere in the world.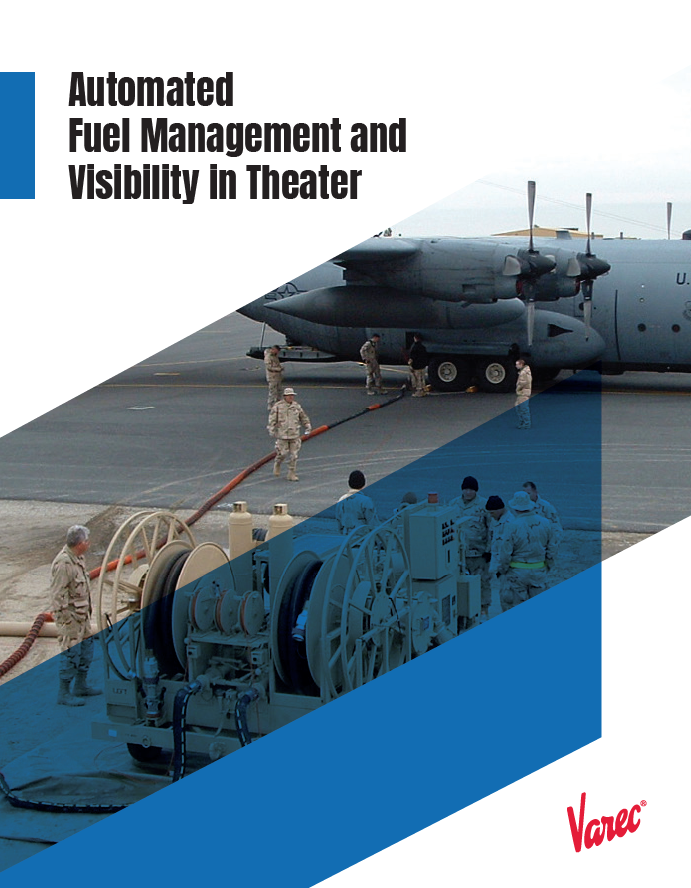 Automated Fuel Management and Visibility in Theater
//= wp_trim_words(get_the_excerpt(), 15, '...'); ?>
Read More
Fuel Farms in Theater
Leverage our complete TacFuels® solution to improve fuels accountability and auditability at tactical or expeditionary fuel points and remote facilities. The measurement of fuel inventories stored in collapsible bladders is fully automated with fuel gauges specially designed for these types of storage tanks. By integrating with FuelsManager®, a high level of inventory accuracy is achieved as errors that occur when manually measuring physical inventory, receipt of bulk fuel and distribution to vehicles or equipment is eliminated. This level of asset visibility and control helps provide the insight needed to make decisions that support all levels of the organization, while also enjoying the added benefit of reducing or preventing theft or fraudulent disbursements.
Remote Bulk Liquid Storage
Our solutions for remote bulk storage support collapsible storage tanks (CST) capable of storing 5,000 to 500,000 gallons of bulk liquid. The measurement of bulk liquid inventories stored CSTs is fully automated with gauges specially designed for these types of storage tanks. By integrating with FuelsManager®, our solution can provide a centralized remote view of inventory in the field.   This level of insight helps management make timely and informed decisions about operations in the field.  The tactical nature of the solution provides for rapid deployment and removal of the fuel management system making it the ideal solution for expeditionary forces, remote deployments and disaster response
Operations ideal for our solution include:
– Temporary facilities for disaster relief
– Remote facilities for humanitarian efforts
-Facilities for new oil and gas exploration
-Remote or temporary mining sites
SALES SUPPORT INFORMATION
S.E.I. Industries
SEI Industries represents Varec's TacFuels collapsible fuel tank monitoring system in Canada, Colombia and Peru.
Tel: +1 (604) 946-3131
Email: sales@sei-ind.com
Varec
For all other locations, please contact Varec directly for more information or sales quotes on our Tactical solutions.
Tel: (770) 447-9202
Toll Free: +1 (866) 698-2732
Email: sales@varec.com