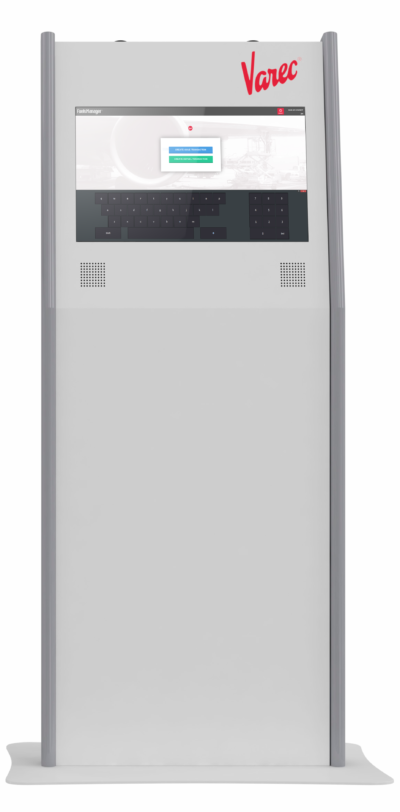 IntoPlane Kiosk
The IntoPlane Kiosk enables these service providers to leverage a data entry system, with built-in validations, to better automate and streamline their manual ticket processing operations. The kiosk has an easy-to-use touchscreen interface that enables fueling agents to easily enter their tickets throughout the day.
Overview
Specifications
Resources
Related Products
Cost Effective to Improve Manual Processes
For some fuel service providers, it can be cost prohibitive to migrate to a real-time data collection process using mobile computers or handheld devices at the wingtip. The kiosk offers an easy to use, data entry system that includes key validations to better automate and streamline manual ticket processing operations.
Reduces Human Errors
With the FuelsManager® software integrated, the kiosk validates key data points, such as aircraft tail number and the starting and ending meter numbers against gross volume. As human errors are often unavoidable and unintentional with handwritten tickets, the kiosk gives fueling agents the opportunity to correct data before completing the data entry process each day.
Dimensions
32.75″ W x 68.07″ H x 19.81″ D
Components
PC: Dell® Optiplex 3040 with Intel® i5 Processor
Stereo Speakers: Logitech® S-120
Network Antenna: Taoglas WS.01.B.305151
Display
22″ ELO Projective Capacitive Touchscreen
Landscape Orientation
Full HD 1920 x 1080 @ 60hz Resolution
16:9 Aspect Ratio
Brightness: 430 nits
Response: 8 ms
Contrast Ratio: 4000:1
Enclosure
Material: 5052 Aluminum
Material Thickness: 10 Gauge / 0.100″ / 2.5mm
Component Access: Rear Security Door