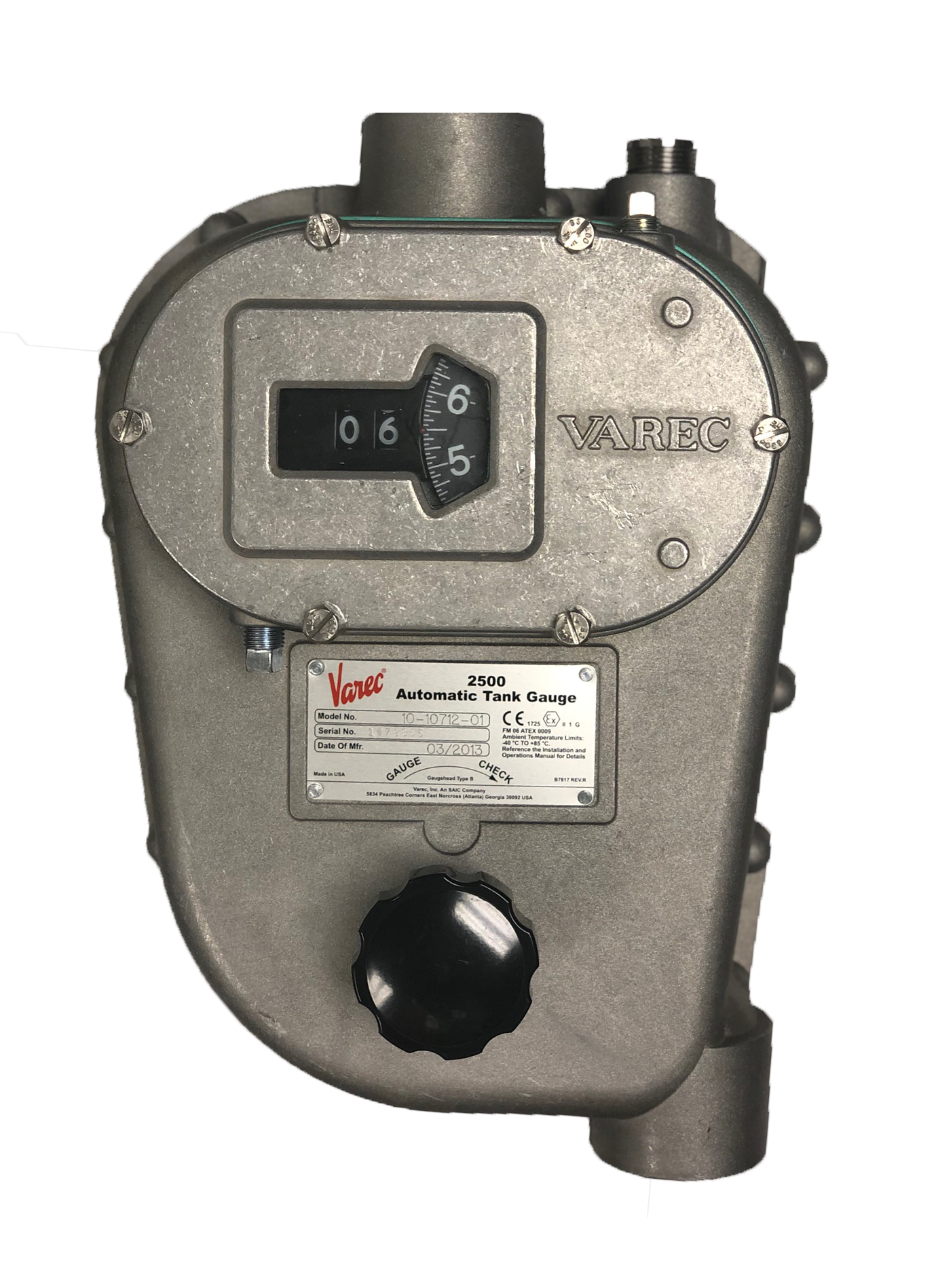 2500 Automatic Tank Gauge
The 2500 Automatic Tank Gauge (ATG) is a mechanically operated, float & tape instrument designed to provide continuous liquid level measurement in bulk storage applications. This simple and reliable instrument has been used for managing inventory in the oil and gas industry for the past 90 years.
Overview
Specifications
Options
Resources
Related Products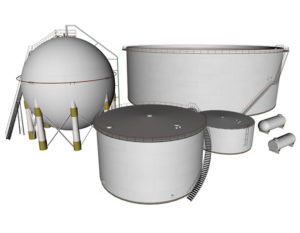 Meets API Standards
The 2500 ATG meets API Chapter 3.1B regulations for inventory control applications with a measurement accuracy of 0.2" (4 mm). It's also built in the USA to 3rd-party quality assurance standards, and is ATEX approved for use in potentially explosive atmospheres.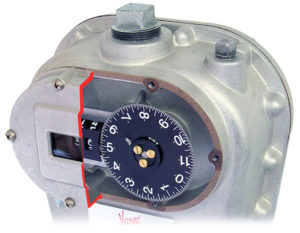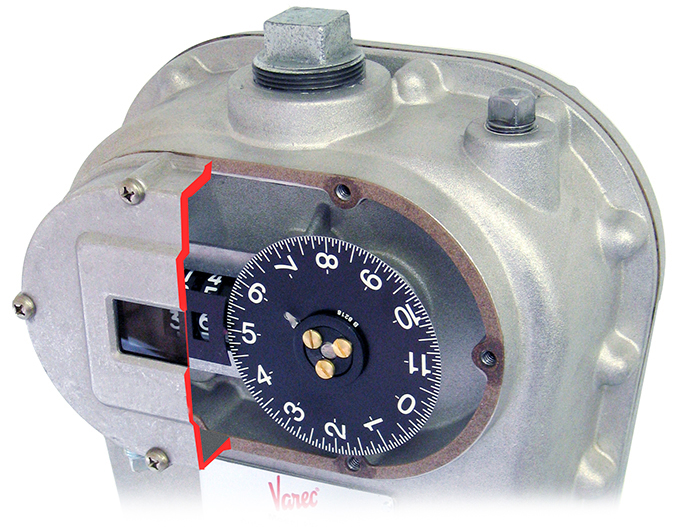 Easy-to-Read Display
The measured level is displayed at the tank side using a dial and counter built into the gaugehead. Varec pioneered the technology 90 years ago and it has proven itself ever since, probably due to it's simplicity and reliability – just ask anyone in the industry.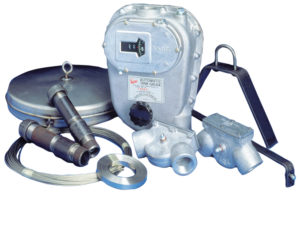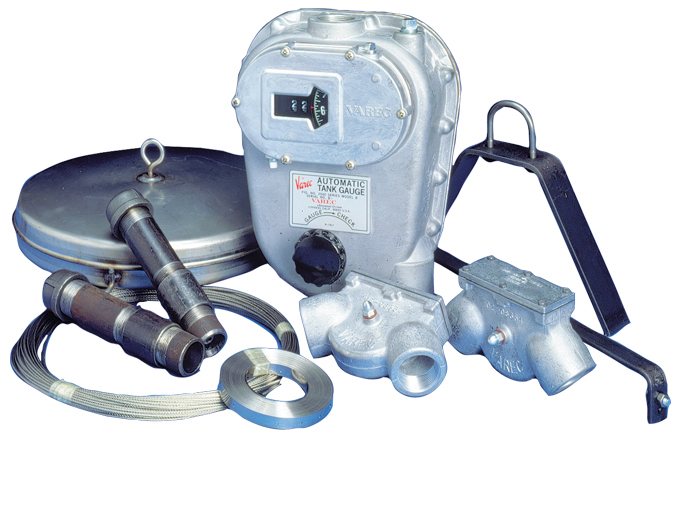 On Your Tank
Select the installation kit suitable for your bulk liquid storage tank. Floats are available for standard, interface or stilling well applications. If you have one of our competitors gauges we can easily upgrade the gaugehead, float, and tape, without replacing the hard-mounted tank fittings.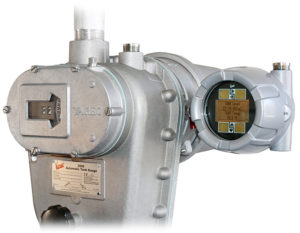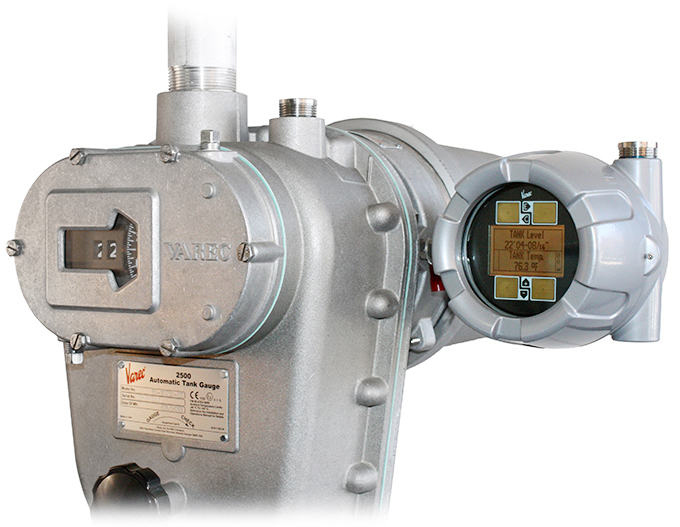 Data in the Control Room
If electronic transmission of level data or temperature measurement integration is required in the control room, then the gauge can be fitted with an optional tank gauging transmitter. Varec's new 2920 FTT offers tank side viewing and configuration using a touch screen display.
Optimize Performance
If it's time to replace your negator motor, consider upgrading to a Negator Cassette. The cassette optimizes the performance of your gauge by reducing friction for smoother operation. It also reduces maintenance and extends the working life of the gauge by protecting the motor from contaminants that may enter the gaugehead.
Training and Support
The 2500 ATG, its accessories, and it's spare parts are available to ship today. Every part is supplied with detailed user instructions, but sometimes you need to see how it's done. That's why we also have a YouTube channel with basic how-to-videos. If you need direct support, we offer standard training and service programs that we tailor to your staff, and your facility.
Product Gravity Range
0.7 to 1.9 g/cc (700‐1900 kg/m³) specific gravity
Service Rating
Aluminum — Atmospheric to 2.5 PSI (17.2 kPa) gauge pressure
Cast Iron — Atmospheric to 10 PSI (68.95 kPa) gauge pressure
2520 ATG for high pressure applications
Measuring Range
Standard 0 – 60 ft (18 m)
Extended 0 – 96 ft (29 m) Fixed roof tanks only (requires extended range kit)
Ambient Temperature Range
‐40 °F to +185 °F (‐40 °C to +85 °C)
Approvals
ATEX II 1 G Certificate Number: FM06ATEX0009
IP66 (optional)
For complete technical specifications, download the technical document or product manual.
03 Housing Material
Aluminum
Aluminum with Float Crank
Iron
04 Service Type
Standard
Moderate
Severe (SS316)
Extreme (Monel)
Extreme (Carp 20)
Interface (15 min s.g. differential)
Interface (25 min s.g. differential)
Stilling Well (6″ diameter float)
05 Tank Type
Cone Roof Tank
Cone Roof Tank with Pan and Floatwell
Floating Roof Tank with Floatwell
Tank Top Mounting
Bolted Tank
Cone Roof Tank with Pan (No Floatwell)
Floating Roof Tank (No Floatwell)