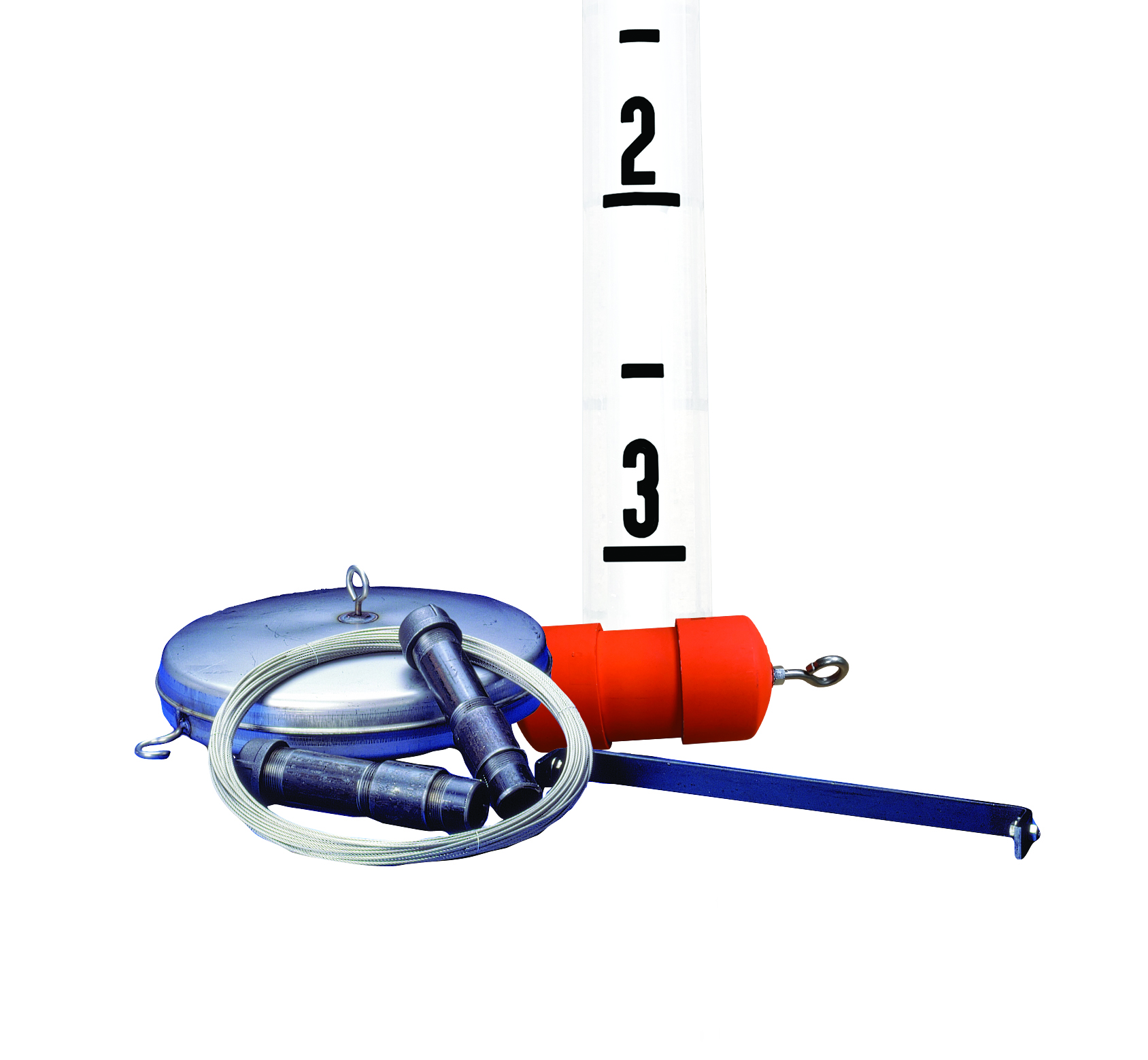 6600 Liquid Level Indicator
The 6600 Liquid Level Indicator (LLI) is an economical, non-powered, easy to install measurement device utilizing a float inside the tank that is connected to an indicator in a clear tube mounted outside of the tank.
Overview
Specifications
Options
Resources
Related Products
Economical, Durable Design
The 6600 LLI is one of the simplest measurement product on the market today. A float inside the tank is connected to an indicator in a clear tube mounted outside of the tank. The indicator moves up and down based on the level of product in the tank. With its bright orange indicator, level can be determined safely from the ground and from a distance.
Easy-to-Read Display
The indicator displays liquid level (product image) to an accuracy of 1″ (25 mm). Designed for use on mobile tanks, the 6600 may be installed on both in-service and out-of-service tanks.
On Your Tank
Changes in the liquid level of the tank raise or lower the float, which moves the indicator cable. Cable movement drives the indicator up and down the gauge tube on the side of the tank. The liquid level in feet and inches or meters and decimeters is shown by the indicator position on the gaugeboard.
Training and Support
Every part of the 6600 LLI is supplied with detailed user instructions. If you need direct support, we offer standard training and service programs that we tailor to your staff, and your site/facility.
Measuring Range
Standard 0 – 8 ft (2.4 m)
Material Specifications
Indicator Tubes – Polycarbonate
Sheave elbows – 360 Aluminum
Indicator Sight Target – PVC
Float – Type 316 Stainless Steel
Float cable – Type 316 Stainless Steel
Guide cable – 3/32″ Diameter Type 316 Stainless Steel
Top anchors – Steel
Bottom anchors – Steel
Cable fastener – Type 316 Stainless Steel
Cable crimp – Type 316 Stainless Steel
Operating Range – Full Travel: 8 ft. Maximum
For complete technical specifications, download the technical document or product manual.
Accessories
Manways and Inspection Covers
Float Grounding Kit
Teflon Tape Wipe
Extension Bracket Kit
Reinforcing Bracket
Shock Absorber
Float and Tape Tank Gauges
Simple, Safe and Reliable Inventory-Grade Level Measurement Float and tape gauges, also known as "automatic tank gauges", have been in...