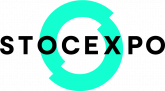 Varec's Derek Blagg will be speaking at Stocexpo 2023 on March 16th in Rotterdam, Netherlands on the growing demand to digitalize and automate data analysis.
Register now for a VIP Pass ($600 eu value) to Stocexpo and the FETSA Conference
View the Agenda and see Derek Blagg speak at Stocexpo on March 16th 12:05 PM on Digitilisation and Dashboards: Automating Predictive Intelligence in Fuel Operations.
Click here to read the article.